I love my little corner of creativity. I love my room although I could use alittle bigger tv. But it does keep me entertained. I try to have a area for each craft I do. I love pretty boxes they are great for storing embellishments.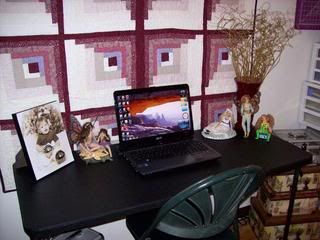 My computer I use in my craft studio.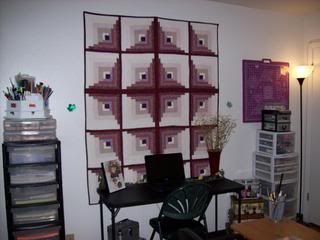 I love my quilt on my wall it really is inspiring.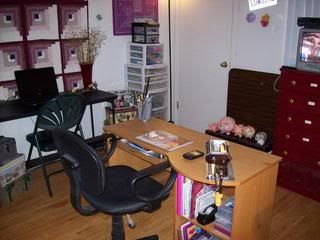 I use this area for my clay or sculpting.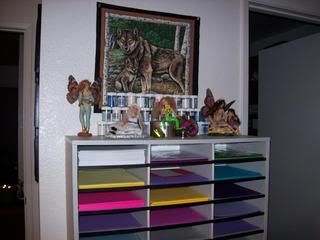 This my plain paper I use for cards. Embossing powders on top.
I use this table for my cutting and paper crafts.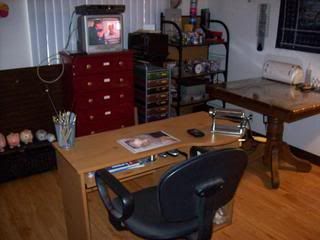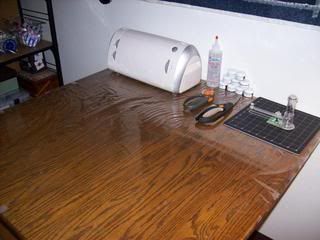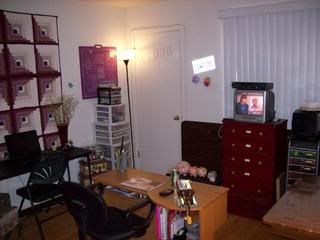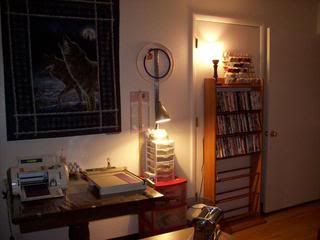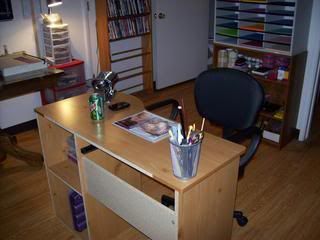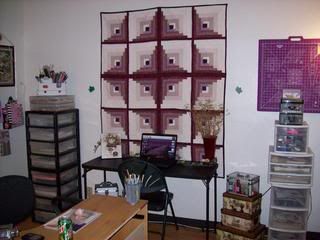 My next big buy will be ribbon holders and shelfs.
Copyright © oh sew crafty by Terrie 2010